This is usually either done by using a greenhouse or a seed bed. Growing in greenhouses usually needs periods of chilling the seeds first, so here we describe using a seed bed.
Make a seedbed by laying planks on the soil. Turn the soil within the bed with a fork to a depth of 10 – 15 cm (4 – 6 inches). Do this before or in early winter removing all weeds and roots.
Rake the soil in early spring and remove any stones or other bits and break up any lumps. Firm the soil by walking on it and rake again.
Seeds are sown to the same depth as their diameter.
This means that an acorn (1-2cm diameter) is sown about 2cm deep, whereas a birch seed (1-2mm diameter) is barely covered by soil.
This is essential to ensure good germination. Too deep and the seeds won't have enough energy to emerge through the soil!
Seeds are scattered, between 5 – 20 mm between each seed, depending on size – the bigger the seed, the bigger the distance.
Firm the soil with a board to ensure the seeds are in good contact with the soil and cover with more soil or horticultural grit to the required depth.
Protect seeds from mice and birds by using netting suspended over hoops You need a fairly small mesh to keep mice out. Hoops can be made from thick wire or bent canes.
Oak, Silver Birch, Scots Pine, Lime, Beech and Sweet Chestnut
The traditional knowledge is – seeds planted in the ground should be covered with soil to a depth of the width of the seed.
Oak – recent research indicates that as the CO2 level goes up, oaks increase their level of carbon fixing. Talk about nature trying to help us!
Acorns (good for fixing carbon)
Collect fallen acorns – usually from late September onwards
Remove the cups which hold the acorns and throw the acorns into a bucket of water. Discard the blanks, which float, and plant the ones that sank.
Either plant 10cm (4 inches) deep in a seedbed, or singly, in pots, covered by a thin layer of compost. Protect from predators throughout the winter. Shoots will emerge in late April.
Silver Birch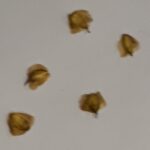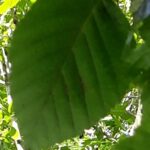 White bark (traditionally used for starting woods)
The fruit, here shown green, turns brown towards the end of August. They can then be gently crumbled and the seeds planted in the ground or small pots.
Scots Pine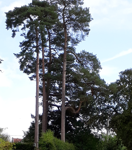 Tall intermittent groups of branches (good for fixing carbon)
The cones can be collected from the lower branches of trees when they have turned from green to brown (Oct–Jan) or from the ground once fallen.
Place the cones in a paper bag or on a dish, at room temperature, to air-dry them. This causes them to open and release their seeds, which can be sown immediately.
Cover with a thin layer of sharp sand and leave over winter to germinate in the spring
Lime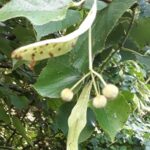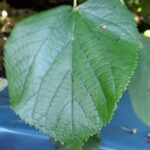 Ribbed, heart shaped leaves on thin branches (quick growing). Clusters of round fruits are attached to a single bract (modified leaf).
Pick the fruits as soon as the bracts have turned brown, usually following a frost.
Either Stratify the seed for one or two winters. Select and sow germinating seeds in spring, or plant in a seedbed.
Beech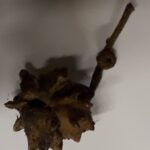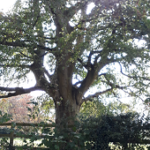 Tall, leaves like lime except near branch, thicker branches (good for fixing carbon)
The beech mast (nuts) fall in autumn (Sept – Nov). The first mast may be empty.
Collect only plump, ripe nuts from the ground.
Sow immediately in a pot or seedbed
Protect from predators and severe frost.
Sycamore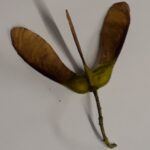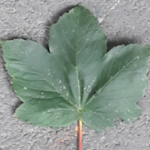 These grow easily and drop large numbers of seeds, so are good candidates for fighting climate change.
Sweet Chestnut
These produce spikey seed cases looking a bit like small tribbles.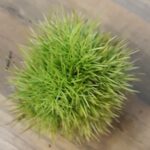 These can be picked up off the ground in September and October – they are very spikey, so leather gardening gloves are best! Leave them on a tray to dry and split open, and then plant individual seeds in your seedbed or small biodegradable pot of earth or compost.
Data Source: The Tree Council